Snobby Eddy Crafts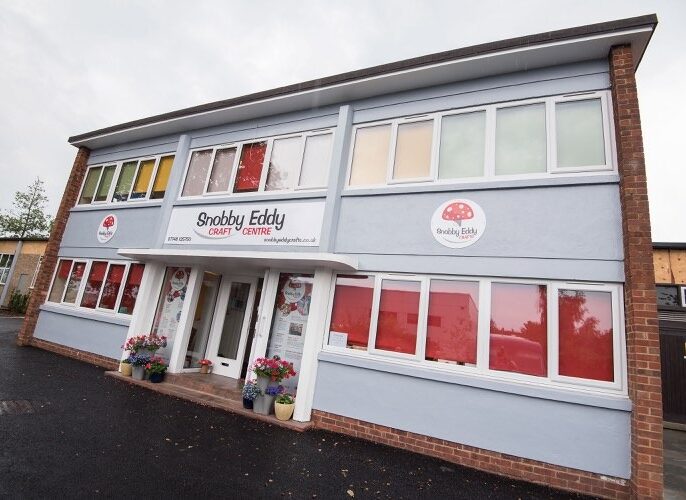 CURRENT LOCKDOWN TO DECEMBER 2ND – All workshops have been suspended but the shop is open for collection and craft kits still.
SALE ON UPHOLSTERY & CURTAIN WEIGHT FABRICS – ALL £10.00 A METRE BOOK AN APPT TO VIEW 07748  125750 OR EMAIL SNOBBYEDDY@YAHOO.COM
We have offered a range of home kits and rental boxes during the lockdown period and these are still available – various sewing kits, ceramics, mosaics, glass fusion, MDF acrylic paint kits (rainbows, dinosaurs, unicorns) and Indian block printing. Please contact us for full details. Thank you. 
Our FACEBOOK page has full details of workshops
Mobile: 07748 125750 Email: snobbyeddy@yahoo.com  Address: 20 Rookwood Way, Haverhill, Suffolk, CB9 8PB – FREE parking on site (We are on the corner of Hollands Road and Rookwood way opposite Powerdrive and down from ATS)
LET'S GO CRAFTING! All Workshops listed below
Welcome to the Snobby Eddy Craft Centre.
Being creative in the company of others is a great recipe for fun & wellbeing. Add a cuppa & a slice of cake what more could you want! The outside patio is a great area for chatting & crafting & adds to that alfresco feeling.
By sharing your projects with others, it helps to inspire & encourage creativity, but it's also great for your own mental health.
A light, spacious environment with a studio room and a large open space plus a small shop area with fabrics, haberdashery and craft supplies. We also have an outdoor patio area.
The Centre offers a wide range of workshops, throughout the year for children and adults.  Glass Fusion, Ceramics,  clay, Indian block printing, Sewing, Needle felting, Parchment, Acrylic painting, water colour painting, drawing workshops, cake decorating, card making and much more. We are always adding new opportunities and sourcing new tutors to keep it fresh!
Shop opening hours vary so PLEASE CHECK. We are typically open Tuesday, Wednesday and Friday from 10.00am to 4.00pm and Friday evenings 7.00pm to 10.00pm. 
See our facebook page for information too. @snobbyeddy crafts
Disability Access – The ground floor studio and shop area are accessible to all. There are ramps available for wheelchair access and also to the outside patio area. We are aiming to have a lift fitted to the large open upstairs space in due course so please bear with us whilst we apply for grants, funding, crowd funding or whatever it takes we will get there, hopefully sooner rather than later.
SOCIAL DAYTIME/EVENING – Haverhill
If you are interested in joining us for our popular social get togethers on a Wednesday (10.00am to 4.00pm – £3.00 per hour, minimum charge £5.00) or Friday evenings (7.00pm to 10.00pm – £8.00 per session) please contact me to book in. The social get togethers are a fun way to join in with others, meet new friends, be inspired and learn new skills. Bring a project to work on,  make syringe driver bags for Addenbrookes or just sit and natter in our cosy corner full of squishy cushions. Coffee, tea, juice etc are available and of course CAKE!
KIDS SUNDAY CRAFT CLUB
If your child has an interest in crafting there is a fortnightly Sunday craft club they can attend (subject to spaces) £10.00 for 2 hours – times are 10.00am to 12.00pm or 2.00pm to 4.00pm. ADVANCED BOOKING IN A 6 WEEK BLOCK IS REQUIRED. Taster session offered if required. dates are July 26th – August 9th & 23rd – September 6th & 20th – October 4th.
We are also have a new teenagers 2 hour craft club night, on a Wednesday evening starting from September 9th  £10.00 per session. 
CRAFT WORKSHOPS/CLASSES
A range of craft classes such as sewing, needle felting, lantern making, glass fusion, mosaic, quilting techniques, Indian block printing, sugar paste, cake craft, acrylic painting and much more are run at the studio as well as children's craft birthday parties. A variety of children's workshops run throughout the school holidays.
Private bookings for groups can be arranged to do craft activities or community groups can hire for their own club nights.
If there is anything specific you would like to learn message me with details and I will see if I can offer a suitable workshop.
WORKSHOPS – WORKSHOPS  – WORKSHOPS 
West Suffolk Groovi & parchment paper group fortnightly meet up. Anyone can join in for 2 hours 10am to 12pm or 2pm to 4pm to learn the basics and get ideas from the group, sharing of plates and helpful tips. Basic equipment provided on the day. £8.00 per person. Call/message to book a space 07748 125750. current dates are:  9th & 23rd August – 6th & 20th September – 4th October.
DATES –   TBA
FOR ALL SEWING WORKSHOPS – Sewing machines are provided but you can bring your own if you prefer.
NOVEMBER – these workshops have been moved to December dates to follow soon
09/11/20­ – Introduction to FREE MOTION EMBROIDERY with the Fabric Seagull  5 week course Mondays 9/11/20 to 7/12/20 10.00am-12.00pm £TBA
14/11/20 – QUILTING SAMPLER with Jeanne, XMAS APPLIQUE 10.00-4.00pm £25.00
17/11/20 – Molten Wonky glass fusion – Christmas decorations 7pm-9pm £20/£35
21/11/20 – Water colour painting with Jamie Sugg
22/11/20 – Needle felting Tomte CHRISTMAS GNOMES 10.00am-2.00pm £35.00
28/11/20 & 29/11/20  – Royal ice your Christmas cake 10.00am-3.00pm  £45.00 per person 
DECEMBER    DECEMBER    DECEMBER
01/12/20 ­– Christmas Wreath with Alison £30.00 per person FULLY BOOKED
5th  & 6th December – Christmas Fair 
11/12/20 – CHRISTMAS MEAL at the Greyhound 7pm – Subject to COVID rules at the time
12/12/20 – Christmas Wreath with Alison £30.00 per person  morning session 10.00am to 12.30pm  afternoon session 2.00pm to 5.30pm ONLY 5 SPACES LEFT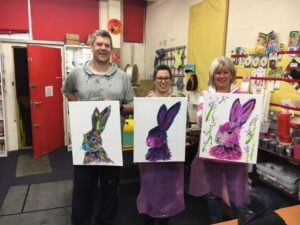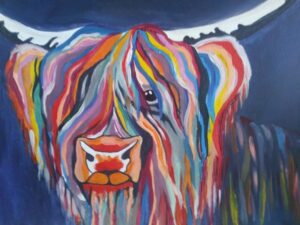 If a workshop you are interested in is fully booked,  you can go on a cancellation list.
Mobile: 07748 125750 Email: snobbyeddy@yahoo.com  Address: 20 Rookwood Way, Haverhill, Suffolk, CB9 8PB – FREE parking on site
We are on the corner of Hollands Road and Rookwood way opposite Powerdrive and just down from ATS